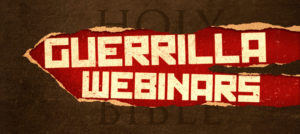 Training for front-line workers engaged in the Jesus movement
Personal and social brokenness and chaos abound in our world, affecting all of us. If we want to effectively care for one another and address larger social problems we need to take the time to pursue our own holistic healing, practical training and empowerment by the Holy Spirit.
In this course we will address areas of core wounding, presenting practical approaches to healing that integrate prayer and psychology. We will also explore the relationship between personal and social change, addressing some of the roots of authoritarianism, allegiance, passivity, racism, rebellion, and addiction.
Participants will learn:
Psychologically-informed healing approaches to address issues like father & mother wounds, trauma, unhealthy attachment, addiction, rejection, and shame.
Practical guidelines for accompanying people in need of psychological healing and spiritual freedom.
Scripture-informed teaching on the relationship between personal and social change.
Each session will include guided prayer exercises.
When: Tuesdays (+ 1 Thursday), 12:00-1:00 PM (PDT). May 26, June 2, 9, 16, 23, 25, 30
May 26: Becoming a healthy change agent: recovering our identity as a child of God
June 2: Identifying and healing father wounds
June 9: Healing of trauma and soul wounds
June 16: Identifying and healing mother wounds
June 23: Healthy resistance vs. reactive rebellion
June 25: Healing from shame and rejection – Anthea McNeill
June 30: Psychological & spiritual first aid – Heidi Basely
Instructors: Bob & Gracie Ekblad, Heidi Basely, & Anthea McNeill
Cost: $70.00
$20 of every purchase funds TPS trainings in Africa.
Some partial and full scholarships are available.
Write to "> for discount codes.